Top 10 Fun Facts about Broccoli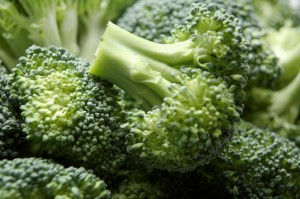 Broccoli is one of the healthiest green vegetables. It's versatile, inexpensive and taste great.
1)      The word broccoli comes from the Latin word brachium and the Italian word braccio, which means "arm".
2)      Broccoli is a part of the cabbage family.
3)      Eating broccoli reduces the risk of coronary heart disease and death in postmenopausal women.
4)      A compound found in broccoli appears to have more effect than modern antibiotics against the creation of peptic ulcer causing bacteria.
5)      Broccoli comes in a variety of colors, ranging from deep sage all the way to dark green and purplish-green.
6)      Tom "Broccoli" Landers holds the current world record for eating 1 pound of broccoli in 92 seconds.
7)      Broccoli is high in Vitamins C, A, and folate and also soluble fiber.
8)      It has been shown to fight cancer cells in lab tests.
9)      It's versatile in the kitchen, both as handy snacks, in soups, in salads, and finely chopped in homemade pesto.
10)   California produces almost all the broccoli sold in the USA. Americans eat an average of 4# broccoli a year that's 900% more than 20 years ago!
What are some fun facts you know about broccoli?